Feadship celebrates launch of 75m Arrow
---
On Friday 10 January, Feadship hosted the official naming ceremony of its latest vessel. This is the first time that 75m Arrow has been seen with her lighting added and exterior outfitting complete.
The ceremony started with a speech from Henk de Vries thanking the owner. "While all Feadships are pure custom projects, there have been quite a number built recently around the 90-metre mark, considerably longer than the 60-metre spectrum that was more common a decade or two ago. At 75 metres, Arrow is right in the middle of this range and a trailblazer for a new and ground-breaking line of super-luxurious boats in this length. She is also an exceptional personal family yacht, quite possibly the best we have ever completed. Arrow is the perfect way for Feadship to launch into a new decade with a cutting-edge design that is very much the face of this period of the 21st century."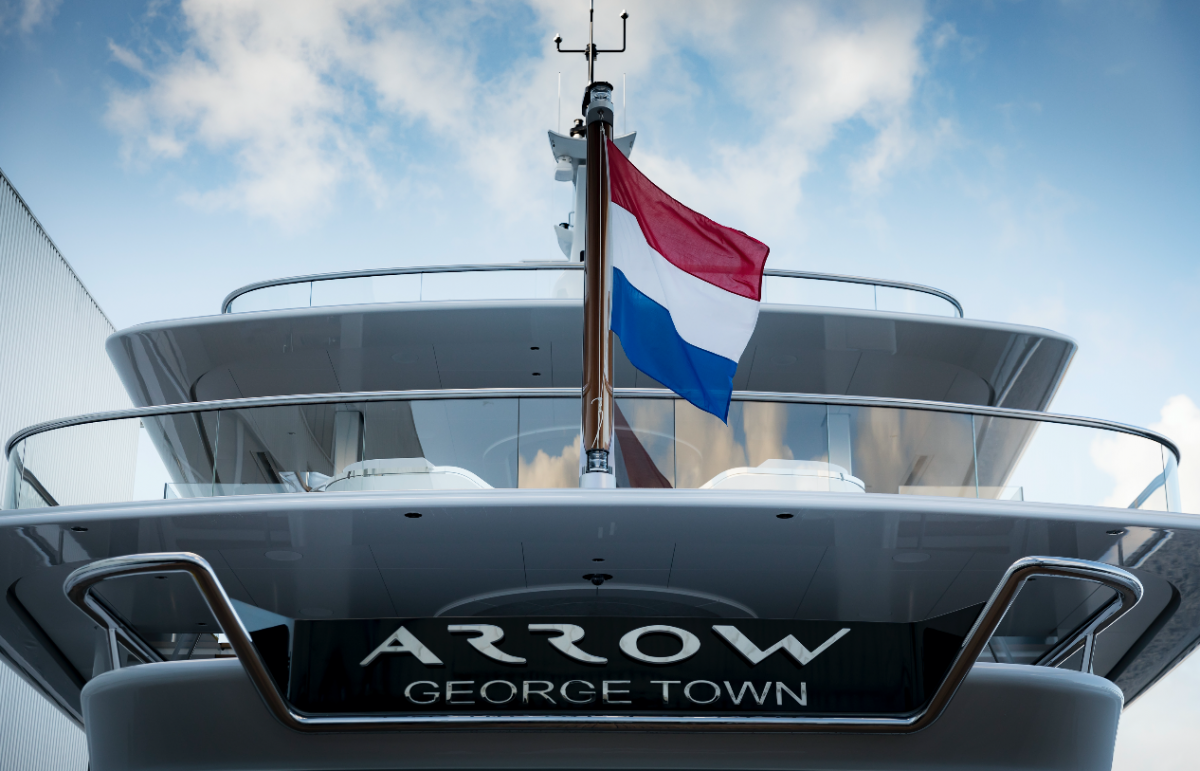 His first ever yacht purchase, the owner of Arrow stated that the launch is an emotional moment for him. "Although I had a ten-foot dingy as a child, this is actually my first real boat. I have, however, seen many other people's superyachts in my life and have to say that Arrow is the most beautiful and amazingly executed of them all.
"Working together with Henk and the whole team at Feadship has been an absolute pleasure since the day we agreed the contract. The way everyone seamlessly cooperated to blend the exterior with the interior was an unrivalled experience for me. Having now seen the end result there is no doubt in my mind: the best car is a Rolls-Royce and the equivalent in the superyacht world is definitely a Feadship."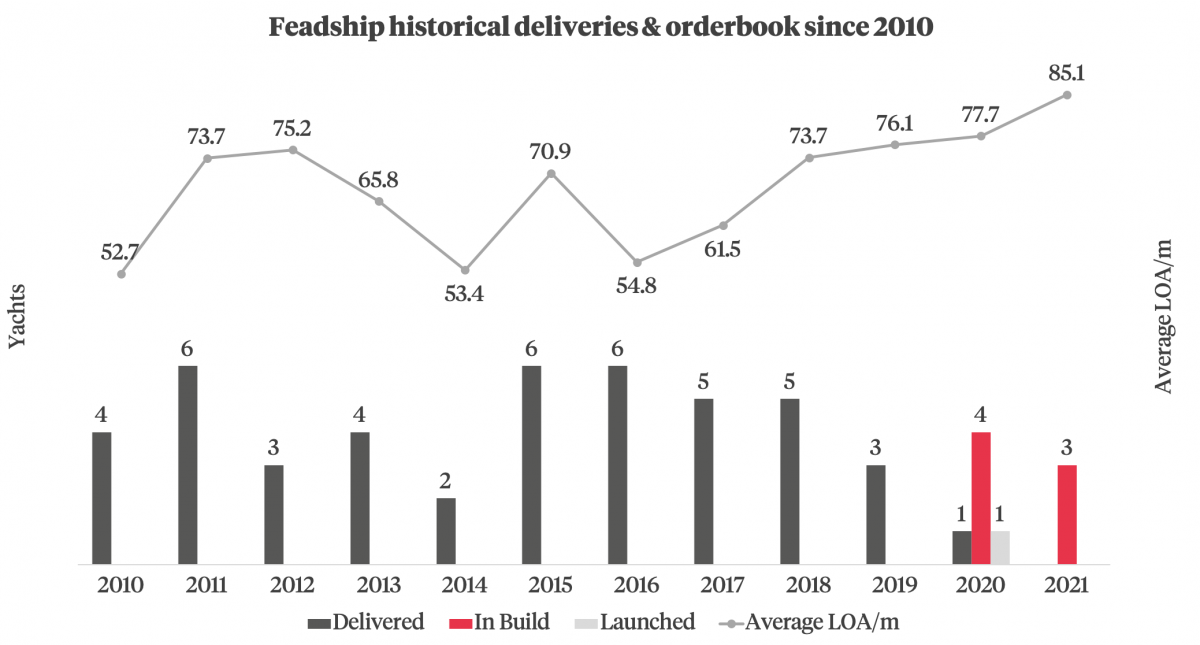 According to data from The Superyacht Agency, Feadship currently has four more vessels due for delivery in 2020. Additionally, in support of Henk de Vries' statement, when looking at the average LOA of yachts delivered since 2010, it is evident that Feadship is currently delivering larger yachts than in previous years
---
---
News from superyachtnews.com